P-3/P-8 UPDATES
P-3s are heading off into the sunset. 737s will take their place.
Dec 2, 2013
Three articles
P-8s DEPLOY; P-3s STICK AROUND
Article # 1 (Nov 29)
First Mission Deployment for Navy's Newest Patrol Aircraft
By Dana Treen, Friday, Nov 29, 2013
<![if !vml]>
<![endif]>
The first squadron of the Navy's newest surveillance aircraft took off from Naval Air Station Jacksonville at 10:02 a.m. Friday, with the sound of turbo-fan jet engines replacing the familiar roar of turbo-props that have been driving the mission for decades. "We haven't done this for 50 years," said Commander Dan Papp, watching the start of a new era as the first of the two P-8A Poseidon's took to the air. "It's a great opportunity to see what patrol aviators will fly for the next 25 to 30 years," said Papp, who is the squadron's executive officer. The plane replaces the propeller-driven P-3 Orion, a familiar sight over Jacksonville and Whidbey Island as they flew on missions and practice runs. The VP-16 squadron completed the shift to Poseidons in January. It was expected to be a long day of flying for the crews of the two specially fitted Boeing 737 jets that lifted off on the way to Japan, stopping possibly in Washington state or Hawaii. The launch had the typical bittersweet moments for the 40 or so crew members and family gathered on the flight line in a bright, but chilly morning. "I've been in that seat before, and as tough as it is, I'd do it again," said Lt. Eric Frank, a P-3 pilot on hand for the takeoff, as he watched the two planes taxi off. There were tears from children and adults alike, though no one denied the mission has special significance. "We get to work with the newest equipment," said Lt. Timothy Bierbach, who was also leaving family. From buttons and circuits to digital electronics, it will be a new world, he said. It was also a blessing, he said, to leave Friday instead of a week earlier, which had been his initial departure date as part of an advance team. With wife Colleen Bierbach taking pictures, he hugged and played with 3-year-old-son Braydon and 6-year-old daughter Addison, who climbed all over their father for the last time for seven months. They spent Thanksgiving together, the four of them, with tablecloths and candles. Addison described it as "the way Thanksgiving should be," her parents said. The crews, along with several other Poseidons in the VP-16 'War Eagles' squadron, will do anti-submarine work as well as intelligence gathering and maritime surveillance during the deployment to Kadena, Okinawa. They may also see work assisting with Operation Damayan, the U.S. operation to assist the Philippines recover from typhoon Haiyan. The Poseidon flies higher and faster than the Orion, but the mission remains essentially the same – but with enhanced capabilities. Crew numbers are slightly decreased from the Orion. It took months of training, including a trip to the Boeing plant in Seattle", said Petty Officer 1st Class Charles Bachman, who was leaving wife Jena Bachman and 15-month-old Cohen behind. "It's nice, new, everything is really great to work on," he said. It rides differently than the Orion, too, Bachman said. "It doesn't have that hum to put you to sleep."
___________________________________________________________________
Article # 2 (Dec 2)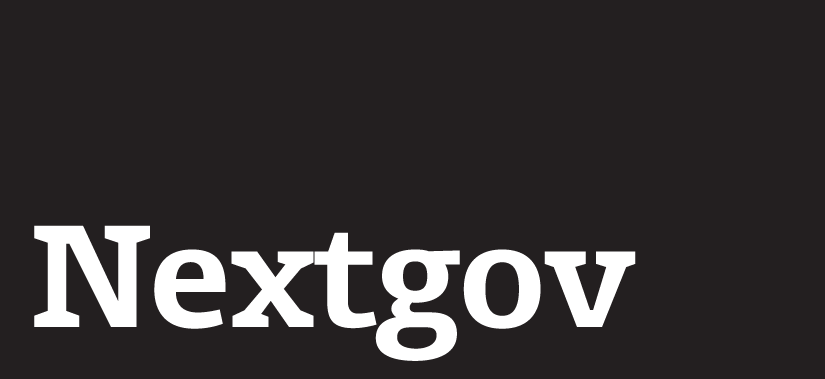 Navy Deploys First High-Tech Surveillance Aircraft to Okinawa
By Bob Brewin
December 2, 2013
Two Boeing-built P-8A Poseidons -- among the Navy's newest surveillance aircraft -- have arrived at Kadena Air Force Base in Okinawa, Japan, Navy spokeswoman Lt. Cmdr. Katharine Cerezo said.
Okinawa is 260 miles east of the new Air Defense Identification Zone, which was established by China on Nov. 23 around the disputed Senkaku Islands claimed by both Japan and China. The P-8 has a range of 1,200 miles.
Due to time differences, Navy representatives in Japan were unavailable for comment on whether or not the P-8s will patrol in the China air defense zone. The aircraft arrived in Japan on Sunday.
The P-8s, built on a Boeing 737 commercial airframe, achieved initial operational capability on Friday, Cerezo said, with two aircraft from Patrol Squadron 16, based at the Jacksonville, Fla., Naval Air Station deployed to Okinawa on the same day.
The Navy plans to buy 122 P-8s at a total cost of $33.6 billion to replace its aging fleet of turbo-prop powered Lockheed Martin P-3s, the first of which entered service in 1961.
The P-8s have a crew of nine, including five systems operators and observers who manage and use onboard systems such as the AN/PY-10 multimission radar from Raytheon, which can eyeball targets at long range with high fidelity. These crew members also operate a hydro-carbon sensor to detect ships and diesel-powered submarines. The P-8 features a secure, wideband satellite communications system and carries a mix of weapons, including torpedoes, anti-ship missiles and depth charges.
Boeing started production on the P8 in August 2010, and last Friday, Capt. Scott Dillon, program manager for Maritime Patrol and Reconnaissance Aircraft Program Office, said the declaration of Initial Operational Capability "means the Navy can effectively deploy the P-8A for operational missions and continue to successfully transition from the aging P-3C." The Poseidon program is on track to complete the remaining preparations for the first operational deployment of a P-8A squadron. To date, 12 low rate initial production aircraft have been delivered to the fleet.
By Bob Brewin
December 2, 2013
http://www.nextgov.com/defense/2013/12/navy-deploys-first-high-tech-surveillance-aircraft-okinawa/74708/
"I'm goin' back to Naminoue .......one more time."
_________________________________________________________________________________________
Article # 3
http://www.navalhistory.org/2013/12/01/p-3c-orion-the-swiss-army-knife-of-aircraft
<![if !vml]>
<![endif]>
A P-3C Orion assigned to VX-20 returns from a test flight off the coast of Southern Maryland in 2011. New anti-submarine technology installed in the P-3C will keep the Orion fleet relevant until the P-8A assumes the ASW mission for the Navy in 2019. U.S. Navy photo by Liz Goettee
By Naval History and Heritage Command
Initially designed as a Cold War eye-in-the sky against submarines, the P-3C Orion eventually evolved into becoming one of the most versatile aircraft in the military's arsenal for battlefield surveillance.
But after more than 50 years of service, the Lockheed Martin P-3C is making room for the newest, and most technologically advanced aircraft of its type, the Boeing P-8A, which makes its operational debut today when the first Sailors of VP-16 arrive on station at Kadena Air Base Okinawa for the first deployment of the Poseidon. The P-8A will eventually replace the venerable Orion by the end of this decade.
It is an aircraft of ironies, the P-3. Built to hunt down submarines amid the depths of the ocean's mountain ranges, it has most recently provided the means to hunt down terrorists hidden within the arid, mountainous terrain of Afghanistan.
Although capable of speeds up to 473 knots, it was the P-3C's ability to cruise slowly just above rocket-launched missile range that gave the aircraft an edge in low-altitude surveillance. With a team of special ops forces on board, they could communicate real-time intelligence back to troops on the ground for the most-effective ambushes.
Unmanned vehicles, like the Air Force's Predator, have gotten a lot of attention, but for certain missions, having human eyes look over that next hill was invaluable for those fighting an unconventional war.
Like the Boeing 737-based P-8A, the P-3 traces its roots to a commercial airline, the Electra, built by Lockheed in the 1950s during the Cold War. Known as Orion, with its distinctive Magnetic Anomaly Detection boom extending the fuselage behind the tail of the aircraft, the P-3 joined the Navy's patrol aircraft inventory with a range of 5,600 miles. Far from sight of land, skimming over rough seas, a 10-man crew concentrates on instrument panels, scopes and detection devices as the Orion flies an anti-submarine warfare (ASW) search pattern. It is powered by four constant-speed turboprop engines. For sea-level ASW work, two engines may be shut down to achieve increased time on station.
The aircraft boasts 250 percent more floor space than found in earlier patrol planes, along with pressurized cabins, air conditioning, electrically-heated floor panels and stand-up, walk-around space to enhance the work environment. Polarized lighting reduces eye strain.
A tactical coordinator, along with sensor operators, monitors the plane's sophisticated electronic detection gear, including sonobuoys, radar and electronic countermeasure equipment. Navigation and position location are assisted by inertial and Doppler navigation systems, as well as tactical navigation devices used in the submarine contact area.
Armament includes torpedoes, depth charges, bombs and rockets that are carried in the bomb bay or on underwing pylons.
Most of the P-3's cold war work was done behind the scenes with little fanfare. However, it was used during the blockade of Cuba for anti-submarine surveillance and maritime patrol during the Cuban Missile Crisis. After the Cold War ended, the Orion was used for land during operations in 1991's first Gulf War.
The Anti-Surface Warfare (ASUW) Improvement Program, which was part of the aircrafts' Update III in 1998, expanded the Orion's capabilities to include long missions over land, such as Over-the-Horizon surveillance and targeting, maritime patrol, carrier battle group support, interdiction operations, and littoral warfare. It's low-light level TV permits visual observation, at dusk and in starlight, of surface targets previously undetected by the human eye. Electro-optic sensors provide near real-time connectivity of surveillance/reconnaissance data with battle group and national command decision makers.
That upgrade proved invaluable during the March 2002, 20-day Operation Anaconda in Afghanistan, where hundreds of Al Qaeda fighters were assembling at Shah-e-Kot. As the insurgents kept radio silence, the Orions were able to detect and then alert American and Allied forces of Al Qaeda's movements. And throughout the 12-year war thus far, the P-3C Orion has continued to bring that technology to the fight, despite an upsurge of interest in unmanned aerial vehicles.
But with this initial addition of P-8As to the fleet, don't plan on saying goodbye to the P-3C just yet. As the Maritime Patrol and Reconnaissance Force transitions into a new type/model/series for the first time in more than 50 years, mid-life upgrades to bump up its technology will ensure the remaining P-3C Orions remain in the fight until the P-8A Poseidon achieves full operational capability in 2019.
_______________________________________________________________________________________
Sept. 9, 2013
<![if !vml]>
<![endif]>
Greetings everyone,
I attended the VP-4 reunion this past weekend in Seattle, WA. We were scheduled to get a tour of the Boeing Redding plant where the P-8 is being assembled. Since we had such a large group, we were not allowed at the plant for security reasons.
So we had a briefing at the Museum of Flight at Boeing Field. The Boeing rep was a former TACCO in VP-4. He was in VP-4 during the late 1990's. Some of this info will be a repeat of what I put out before.
So far VP-30, VP-16, and VP-5 have P-8's. 10 planes have been delivered and they have flown 6000hrs and 1000 operational and training sorties since Feb 2012. VP-16 will deploy to Kadena, Okinawa this coming Dec.
The Mission systems are: updated multi-mode radar (7 modes), electro optics, ESM, acoustics; can monitor 64 sonobuoys. It has self-protection = chaff and flares. It missions will be ASW, ASuW, ISR, Maritime, and C-3.
The aircraft will carry 126 sonobuoys. There are 3 launchers that can hold 10 buoys each. They are pressurized; don't have to depressurize the plane. There are individual tubes to launch buoys too. The new sonos will be more accurate and Boeing says there is no need for a mad boom now.
There is a weapons bay aft of the wings. It can hold 5 MK-52 torpedoes. There are 4 wing stations that will hold harpoon missiles.
There is a laser under the tail that is used for protection against inbound missiles.
The airplane has two engines generators and the apu has one. It will have 150% of the power required.
The aircraft will have 9 crew members, 3 pilots, 2 nfo, and 4 aw's. There are 21 seating positions. There are 3 inertial systems on the plane. The NAV was referred as the second TACCO.
The engines are CFM-56 engines with 27,300 lbs. of thrust. Fuel flow at 200 ft. is 5500 lbs./hr. and at 20000 ft. it will be 5200 lbs./hr. The max ceiling is 41000 ft. and low altitude is 200ft. It has a range of 1200 miles with 4 hrs. on station. Max speed is 490 kts. Flt time will be 12 hours without in-flight refueling. With refueling it will be 22 hrs., that is based on the oil consumption on the engines. The Max gross weight will be 189,200 lbs.
The Navy will get 117 aircraft. The first 37 will be delivered thru 2015. They were allocated before sequester. Each aircraft costs $126 million. Each squadron will get 6 aircraft. They will be based at Jacksonville and Whidbey Is. Kaneohe will go away and will become a detachment site. Jax will convert first.
The fuselage are built in Wichita, KS and shipped by rail to the plant at Renton, WA. The wings, engines and tail are put on there. The plane goes to Boeing Field where the systems are installed and the plane is completed.
The Indian Navy is acquiring 8 aircraft. They wanted to have a MAD boom incorporated. Boeing had to make changes to the APU in the tail to make it work.
In the future the P-8 could control UAV's from the plane. This doesn't apply to the Global Hawk UAV. Also there might be UAV's that could launch from the P-8. They would unfold their wings and fly under control from the P-8. The plane has CAT 3 landing capabilities, but the Navy will not certify the plane or keep the pilots or plane current. CAT 3 allows the pilot land in very low visibility. Also the plane has in-flight refueling capability. But the Navy is not going to do that for a couple of years.
It was interesting and informative to listen to the presentation.
John Larson
VP-4 Reunion: September 4-8, 2013 in Seattle
http://www.vp4association.com/reunion-information/2013-reunion/
VIDEO OF P-8A'S MAIDEN FLIGHT - 25 APRIL 2009
(wmv file size = 9.6MB)
U.S. Navy's newest maritime aircraft dubbed 'P-8A Poseidon'

P-8A program management was notified last week by the U.S. Air Force that what was once known as the Multi-mission Maritime Aircraft, or MMA, will now be known only as the P-8A Poseidon. Although the P-8A is a Navy aircraft, the Department of Defense executive agency responsible for designating and naming all aerospace vehicles is the U.S. Air Force.
(Editor's comment: Pity the poor P-8 Poseidon patrol plane pilot who stutters. What a p-p-p-p-p-p-p-p-pisser!)
P-8A MMA Aircraft Configuration
Note aerial refueling probe
<![if !vml]>
<![endif]>
Film at eleven.
An interesting interview with RADM Michael Holmes from Seapower Magazine, August 2005.
Note the blue and red highlighted portions, but especially the red. Sound familiar? Bomb the buoy!!!!
Balancing Act
Holmes juggles new missions and demands with smaller, more disperse maritime patrol and reconnaissance forces
Over the last decade, the Navy's maritime patrol and reconnaissance (MPR) forces have flown missions never before envisioned for them, including firing long-range cruise missiles at land targets and spying on insurgents in the mountains of Afghanistan and the cities of Iraq. The demands of the global war on terrorism have stretched the already widely dispersed force further even as its force level declines and it struggles to sustain a shrinking and aging aircraft fleet.
As commander, Patrol & Reconnaissance Group, Rear Adm. Michael L. Holmes is responsible to the commander, Naval Air Forces, for manning, training and equipping the MPR force of 17 patrol, special projects patrol and fleet air reconnaissance squadrons.
Holmes brought to the job extensive experience as a P-3 Orion patrol plane pilot, with eight tours of duty in U.S. and Canadian patrol squadrons, commanding two of them. He later commanded U.S. and allied MPR forces in the Mediterranean, and subsequently the MPR forces of the U.S. Pacific Fleet.
Holmes has introduced several initiatives to increase the capabilities of the MPR force, including integration of reserve crews to eventually allow corresponding reduction of some active-duty fliers. He discussed this and other initiatives for the MPR forces with Seapower Managing Editor Richard R. Burgess.
What challenges does the maritime patrol and reconnaissance community face today?
HOLMES: The challenge today is sustaining the airplanes until their replacements come along. The P-3 is the oldest fixed-wing platform flying today. The average life of the P-3 force is 27 years; some are 40 years old. Few of the operators on those airplanes are that old. We're now at a point in time in the life span of naval aviation when the average age of the airplanes is older than the average age of [the Navy's] ships. We're going to have to fly [the P-3] for another 12-15 years. The environment that we put this airplane in — down low, a couple hundred feet over the ocean and its salt environment — has really taken its toll. We have some serious fatigue issues that we are addressing today. The EP-3s (electronic reconnaissance aircraft) are getting old, and we are going to replace them about the same time as the P-3. The high altitude we put the EP-3 in is not as harsh as the salt environment of the P-3s' ASW (antisubmarine warfare) missions, so I am not quite as concerned about [the EP-3 fleet], plus we're taking old P-3s and refurbishing them and turning them into EP-3s.
Are there enough aircraft to meet the demand?
HOLMES: When I came into this job in September 2003, there were 227 P-3Cs in the Navy inventory. Lockheed Martin conducted a service-life assessment program on a P-3, and we looked at the results. Within a year we had retired 50 P-3s. Out of the remainder, we've had to put those through structural modifications. Counting the airplanes going through those modifications and the ones in phased depot maintenance, we've got about 46 percent of our inventory in some kind of deep maintenance. Consequently, there are not a lot of airplanes left on the ramp for the nine squadrons at home [plus the fleet readiness squadron and six reserve squadrons] to train with. It's common for a squadron coming off deployment to have only two airplanes to train with. So we've pooled our assets at each wing, including reserve assets. We had to, in order to meet the forward-deployment requirements. We have a lot of money invested in [structural modification programs], including omnibus contracts that combine all of the required structural work and new systems installations so that an airplane comes in only once and gets back to the fleet as soon as possible. I'm hoping that a year from now a squadron at home will have five airplanes on the ramp.
Are you still able to meet the requirements of the combatant commanders?
HOLMES: We are able to meet the combatant commanders' most immediate and pressing needs today. Every combatant commander with P-3s in their AOR (area of responsibility) would ask for more. When [I was a] lieutenant, we would deploy eight P-3 squadrons, each with nine airplanes, at eight different deployment sites, for a total of 72 P-3s at any given time. Today, we are down to three deployment sites [Sigonella, Italy; Bahrain; and Misawa, Japan], using three squadrons at eight airplanes each, a total of 24 planes. That's a number that we are able to sustain. About a year ago, the P-3 was designated an LDHD (low-density, high-demand) asset because of the limited number we have. [The Fleet Response Plan] dictated quite a few changes to the MPR community. We now have East Coast squadrons deploying to West Coast deployment sites and vice versa. I think all of the crews should be exposed to as many of the areas we operate in as possible.
Is the MPR community making a difference in the global war on terrorism?
HOLMES: We are. The primary missions that we fly from our deployed sites are generally in support of OIF (Operation Iraqi Freedom) and OEF (Operation Enduring Freedom). So we fly daily over Iraq as well as Afghanistan, flying out of Bahrain. We work very closely with the land forces component commander and his forces, the Army and the Marine Corps. They'd tell you that the P-3 is providing a vital part of their support and enabling them to get the job done. We provide the platform overhead with its electro-optical and infrared capability and the ability to see situational awareness on the ground — and to be able to pass that situational awareness to the forces on the ground. We typically fly with a Marine rider on board who knows his personnel and is passing on the information that the airplane is collecting.
How does the Navy's renewed emphasis on ASW affect the MPR force?
HOLMES: ASW has always been our core mission. The other missions sets that come with that — ISR (intelligence, surveillance and reconnaissance) and [maritime] interdiction — if you're doing ASW and using all of your sensors, then the overland ISR become fairly easy to adjust to. When our crews are home in the training cycle they focus on ASW. Unfortunately, their focus when forward-deployed has been on ISR, so there hasn't been a lot of ASW readiness generated on deployment. Since the CNO (chief of naval operations) has put new emphasis back into ASW, we have worked with the task force commanders to get as many ASW exercises [as we can] for our forward-deployed squadrons in order to keep their ASW readiness as high as possible. That's not easy in a place like the [Persian] Gulf.
How do you train against today's submarine threat?
HOLMES: In the Cold War, it was deepwater ASW, fairly easy against a loud target whose destination was usually predictable. Today, that's changed a bit. We typically don't see any nation putting submarines in an out-of-area deployment scenario like we did in the Cold War, so we don't have the advantage of taking a close look at any particular nation's submarines. We train with [foreign] diesel submarines — Chilean, Canadian, Australian, German — to get as much diesel time as possible. We think the toughest nut to crack for ASW is modern-technology, quiet diesel submarines operating on batteries or air-independent propulsion in the littoral environment.
What are you doing with crew training to reduce stress on the aircraft inventory?
HOLMES: We're buying a new simulator that's going to take a lot of the pilot training out of the airplane and put it in a simulator that's state-of-the-art and allows the pilot to have the same feel, look, smell of an airplane. To train the back-end crews, we're using our WSTs (Weapon System Trainers) to their maximum capacity in order not to use the airplanes for that function. I have reduced the number of pilots in each squadron, a conscious effort to go down to 30 pilots, down from 36 per squadron. Fewer pilots mean fewer landings on the airplanes and fewer requirements to train people. That's going to save quite a bit. Pilot training is really where you get the most wear and tear.
What is the advantage of consolidating the two EP-3 squadrons next month at Whidbey Island, Wash.?
HOLMES: Just being co-located, the synergy from the training perspective is going to be great, because Whidbey is the electronic warfare training center of the Navy with the EP-3s and EA-6Bs there. Certainly there will be some consolidation in intermediate maintenance. We'll be able to close the base at Rota, Spain, and free up a considerable number of billets. Once we get consolidated, we'll be able to look within the squadrons and find some further consolidations. We may be able to share administrative departments. The aircraft may be pooled, if it makes sense money-wise, and I think it probably will.
Is the MPR force benefiting from active-reserve integration?
HOLMES: It will bring the reserve closer to the active force than it has been in the past. As an example, we assigned four reserve crews to go through training with Patrol Squadron 45 (VP-45), and those crews have been flying over Iraq, doing the same job as the VP-45 crews. I see an opportunity to reduce the number of active-duty crews. Once we develop a cadre of 12 VP reserve crews whose readiness is to the level I need, I'm going to reduce the active-duty force by an equivalent number.
Any new sensors or weapons coming in the near future?
HOLMES: We're excited about getting the Mk54 lightweight torpedo [in fiscal 2007]. OPNAV (the Office of the Chief of Naval Operations) is trying to find the money to fund a high-altitude torpedo to drop from 20,000 feet. We need to be able to do ASW from up high. The P-8A Multimission Maritime Aircraft (MMA) is very efficient at high altitudes. Envision sonobuoys with GPS (Global Positioning System) in them that know exactly where they're at. If you have contact on a submarine on a GPS sonobuoy, you know where that submarine is. If we can provide some guidance to a torpedo as it heads to a sonobuoy, we can do it more quickly, efficiently, effectively, with pinpoint accuracy. No longer would we have to mark on top (fly over) sonobuoys constantly at 20,000 feet, which is not pinpoint accuracy to be able to drop a torpedo on a sub. It will save us a lot of gas, and translate to speed and accuracy. We used to hunt submarines with all passive sensors, but that's not going to cut it with today's quieting technology. With today's diesel submarine, you're going to have to go active. We have been very aggressive with Extended Echo Ranging (EER, a sonobuoy with an explosive charge). I've seen a dramatic improvement in our ability over the past year and a half. Down the road, we [will] have Improved EER, which will allow us to monitor more sonobuoys and allow us to [discern] more false targets. Another improvement, Active EER, will produce an electronic ping from a sonobuoy so instead of having one charge we're going to be able to have multiple pings.
What is the outlook for the MPR force?
HOLMES: The P-8A MMA is fully funded. We're really excited about that airplane coming on line in 2013. It can't come a minute too soon, given the problems we've got with the old P-3. I don't envision sustaining 12 active patrol squadrons when we go to MMA, it will be some number less than that. The Aerial Common Sensor platform will replace the EP-3. The BAMS (Broad-Area Maritime Surveillance) UAV (unmanned aerial vehicle) is going to play a big part in what [the MPR] community does in the future. The majority of the ISR that we're picking up with the P-3 and the EP-3 can be transitioned to [a UAV]. But you can't relegate ASW to an unmanned aerial vehicle, it's too dynamic and manpower-intensive. You have to be able to make decisions relative to an enemy submarine rather quickly.
__________________________
GREAT WEB SITE
that provides an overview of the P-3 history, current
missions, configurations, photos and replacement.
http://www.globalsecurity.org/military/systems/aircraft/p-3.htm
___________________________________
P-8A replacing P-3
The Boeing P-8A will fill the Multi-Mission Maritime Aircraft role for the U.S. Navy, replacing the Lockheed P-3 Orion.
An armed version of Boeing's 737-800 series, the P-8 will begin flight testing at Patuxent River NAS MD in 2008, with the first fleet deployment expected in 2013.
Over time, the Navy's once large inventory of P-3s has been reduced to fewer than 200. Current plans call for the procurement of 108 P-8s, which will be supported by civilian contract maintenance and mission-complemented by unmanned aerial vehicles (UAVs) being developed under the Broad Area Maritime Surveillance program. A name has yet to be selected for the P-8, although rumor has it that Poseidon has been "floated" for consideration. If chosen, the name alone will no doubt discourage stutterers from applying to become P-8 Poseidon patrol plane pilots.
P-3 replacement designated the P-8A
--- Original message ---
From: Buclatin, Ed D CDR COMNAVAIRPAC
Sent: Friday, April 01, 2005 11:57
Subject: 4/1 NAVAIR Press Release: MMA is designated P-8A


Subject: MMA is designated P-8A
Date: 01-Apr-05

News Release Number: E200504011
News Release Copy: By Renee Hatcher
MMA Public Affairs

The Multi-mission Maritime Aircraft received its mission design series designation on March 30. MMA will now be identified as P-8A. The P-8A MMA is the Navy's replacement platform for the P-3C Orion, securing the Navy's future in long-range patrol.
The primary mission of MMA is to provide persistent Anti-Submarine Warfare (ASW). In addition, MMA will contribute to Anti-Surface Warfare (ASuW) and Intelligence,
Surveillance and Reconnaissance (ISR) warfighting capabilities as defined in the Sea Shield and FORCEnet elements of the Navy's Sea Power 21.
The U.S. Air Force is the Department of Defense executive agent for designating and naming aerospace vehicles. The popular name that will follow the P-8A series designation has been submitted for approval. NAVAIR's Maritime Surveillance Aircraft Program Office in Patuxent River, Maryland administers the P-8A MMA Program. NAVAIR is working closely with the Boeing Company as an integrated product team. The program is currently in the System Design and Development phase. Initial operating capability is scheduled for 2013 with full operational capability planned for 2019.
For more information, call Renee Hatcher at 301-342-0207.
<![if !supportLineBreakNewLine]>
<![endif]>To view the complete news release on the web (after it is posted) please click on the below referenced URL or copy and paste it into your Web Browser:
http://pao.navair.navy.mil/press_releases/index.cfm?fuseaction=press_rele
ase_view&press_release_id=3157&site_id=23
_______________________________
Boeing Wins $3.9 Bln Navy Airplane Deal

Monday June 14, 5:08 PM EDT
WASHINGTON (Reuters) - The U.S. Navy on Monday bypassed incumbent Lockheed Martin Corp. to award Boeing Co. a $3.9 billion deal to develop a replacement for the Navy's fleet of submarine-hunting P-3 aircraft.
Navy acquisitions chief John Young said the new Multi-mission Maritime Aircraft, or MMA, would transform how the Navy carried out maritime reconnaissance and surveillance missions, ensuring a sustained forward presence, sea domination and network intelligence capability.
Reaction in Seattle/How the aircraft will be built
Boeing gets $3.9 billion Navy aircraft contract
By Dominic Gates
Seattle Times aerospace reporter
Boeing yesterday won a huge defense contract that will add 1,200 mostly engineering jobs in the Puget Sound region over the next two years.
The contract is for the Navy's next generation of anti-submarine aircraft, known as Multi-Mission Maritime Aircraft (MMA).
The contract, worth nearly $4 billion initially, but potentially 10 times that amount over 25 years, will have a big impact on the commercial side of the business, too. It means an order for as many as 300 of Boeing's 737 jets that are assembled in Renton.
The contract almost guarantees that Boeing will continue making airplanes in Renton for the next two decades, 10 years beyond what had been expected.
The commercial and military sides of the company came together to compete with Lockheed Martin to design and build the planes.
About 100 employees working on the program gathered yesterday in a company cafeteria in Kent to see the announcement live over a video link, a spokesman said. They cheered when Assistant Navy Secretary John Young announced that Boeing had won.
The winning MMA proposal is a militarized version of the 737 commercial airliner. The standard airframe will be modified and hardened to carry 12,500 pounds of missiles, torpedoes, depth bombs and sonic buoys and a fuselage full of sophisticated sensor and computer data systems.
Jim Albaugh, CEO of the Integrated Defense Systems division of Boeing, admitted that company officials weren't sure whether Boeing's damaged reputation would hurt its chances of winning the MMA contract.
Boeing lost some lucrative rocket contracts after the Pentagon found that company employees had stolen documents from rival Lockheed in the late 1990s. And last year, the company's chief financial officer, Mike Sears, was fired after he offered a job to an Air Force procurement officer working on the 767 tanker plan.
But the shadow of those scandals seemed to disappear after yesterday's announcement.
Albaugh touted the MMA win as a sign that the defense and commercial sides of the company, merged in 1997 when Boeing absorbed McDonnell Douglas, have come together successfully.
"Without the power of bringing all these heritage companies together, we wouldn't have had this win," Albaugh said.
Carolyn Corvi, head of the Renton plant, said that partnering with the defense side of the business was a great experience.
"One of the reasons we brought these companies together was to minimize the effects of commercial airplane cycles in our business," Corvi told a news conference in Kent.
Boeing won the contract with a radical plan to integrate this military program with its commercial operation in a way that's never been done before.
Instead of producing a commercial jet and flying it to the military modification center in Wichita for conversion, the militarized versions of the planes will be produced on the initial production lines in Wichita and Renton.
The 737 fuselage will be built in Wichita and sent by train to Renton, where it will be joined to the wings, and systems installed and assembly completed.
When production gets going, 12 to 18 militarized 737s a year will come off the Renton line between regular commercial versions of the jet. An internal study showed that building the military version of the airplane on the initial production line would save money and cut a year off the development program.
The time and cost savings and the reliability of the 737 sold the Navy on Boeing's jet.
The initial development phase of the contract, which will produce seven planes, is worth $3.9 billion. An order for 109 production aircraft will follow, and international orders are expected to bump that number up to 300 jets.
Corvi said the U.S. Navy commitment alone "takes the contract up to 2025."
"That extends the life of the [737] clearly out a couple of decades from now," she said.
Until yesterday, Corvi had routinely said Boeing would stay in Renton for the foreseeable future, which she had indicated was about seven years out. Last month, a report in a trade magazine had suggested Boeing might wind down 737 production in 2013.
"We always said 'the foreseeable future,' because you never knew exactly when it was," Corvi said. "Now we are getting closer to defining it."
The Navy orders have an estimated value of $15 billion over a 10-year production run. With spares, support and international orders, that could soar to more than $40 billion over 25 years, said Young.
At the Kent news conference, MMA program manager Jack Zerr said his team was "looking forward to a little hooting and hollering tonight," and described the MMA program as "pulling together the best of Boeing and the best of the industry."
Boeing will partner on the program with Northrop Grumman, Raytheon and Smiths Aerospace. CFM International, a joint venture between General Electric and Snecma of France, produces the 737 engines.
Most of the 1,200 new local jobs will be in a new MMA building in Renton, close to the 737 assembly plant, where the staff will work on the structural engineering design of the airframe.
Jobs also will be added in Kent, where Boeing will set up labs to integrate and test the sensor and data systems for the aircraft, Zerr said. These will be largely software and computer hardware jobs.
A smaller unit will work at Boeing Field, where military avionics and weapons systems will be added to the planes.
The MMA program also means about 400 more jobs will be added in St. Louis and in Patuxent River, Md., for a total of 1,600 jobs companywide.
The Navy picked Boeing's jet over an updated version of the Lockheed P-3 turboprops that currently fly the missions. The aircraft sweep the oceans for threats to the Navy's fleet and fly intelligence, reconnaissance and surveillance missions around the world.
Boeing's MMA planes will fly low over the ocean, crisscrossing for hours and using electronic and sonic sensors to search for signals. They will have nine-member crews.
During the Cold War, P-3s tracked Soviet nuclear subs. Today, the Navy needs to protect its surface ships, including huge aircraft carriers, from the threat posed by older, low-tech diesel-electric submarines, which make no noise when the engines are switched off and are thus harder to detect than nuclear subs. More than 40 nations have older subs.
Boeing said it believes the MMA aircraft also could play a role in homeland defense.
(Background article)
BIDS TO REPLACE THE U.S. NAVY'S AGING P-3C AIRCRAFT ARE IN

FLIGHT INTERNATIONAL, May 11
The U. S. Navy will soon award a $2.25 billion contract to develop its Multi-mission Maritime Aircraft (MMA), the long-awaited replacement for the submarine-hunting Lockheed Martin P-3C Orion. With an unlikely face-off between Lockheed Martin's Orion 21 turboprop and Boeing's 737-based jet, the selection could depend as much on the service's operational philosophy as on pricing and technical details.

The proposal of the Boeing team is based on a militarized derivative of its 737-800, which borrows the wing from the larger 737-900, and introduces a weapons bay in the aft cargo hold and wing-mounted weapons stations. Raytheon would supply the APS-137 maritime surveillance radar, Northrop Grumman the data-links and electro-optical/infrared (EO/IR) sensor and Smiths Aerospace would provide flight management and stores management systems.

Having once considered a bid based on the Airbus A320 family, the Lockheed Martin team has instead settled on an improved version of the P-3 called the Orion 21. The winning team has less than six years to begin flying the new aircraft, and less than nine years to deliver enough of them for the Navy's initial operational capability in 2012. The first aircraft will arrive as most P-3Cs are scheduled to be phased out of service.

Key operating criteria outlined in the MMA solicitation ask for relatively marginal improvements over the P-3C in speed, altitude and range. The desired 90-percent reliability rate, while higher than the 58-percent availability rate of the ageing P-3Cs, seems modest compared with commercial standards.

The MMA's mission systems are not required to improve on the reconnaissance capability of the current fleet, although the baseline architecture must allow easy insertion of new technology and hardware. The MMA's sensor suite must include an EO/IR imager, a synthetic aperture radar, acoustic processor and an electronic threat warning system.
(Prior note from JM)
And what about the P-3's replacement? This from Jim McGroarty:
"My company (Raytheon) is heavily involved with Boeing et. al. on the replacement for the P-3/EP-3 called Multi-mission Maritime Aircraft (MMA). At our facility in Indy we do the systems design, integration and testing on the EP-3E mission system."
And below is a web site for more info on the MMA pictured here.
http://www.boeing.com/news/releases/2003/q1/nr_030212m.htm
NAVAIR Demonstrates Control of UAV at Highest Level
(Source: US Naval Air Systems Command; issued Dec. 22, 2003)
NAVAIR recorded another first in naval aviation history when a P-3C Orion launched, took control of, and recovered a Fire Scout Vertical Takeoff Unmanned Aerial Vehicle during a 45-minute technical demonstration Dec. 19 at NAVAIR Webster Field in St. Inigoes, Md.
The Aircraft Improvement Program (AIP) P-3C demonstrated the highest level of control, level 5, by controlling the launch and recovery of Northrop Grumman's Fire Scout, and controlling both the air vehicle and its sensor payload while airborne. The AIP aircraft took off from Patuxent River with an integrated Tactical Control System (TCS) installed that allowed the aircraft to control the airborne Fire Scout.
This was a first for the Navy. The TCS developed by Raytheon Corporation and the Tactical Common Data Link (TCDL) developed by L-3 Communication Systems-West were integrated aboard the P-3C AIP aircraft by the prime systems integrator, Lockheed Martin Maritime Systems & Sensors-Tactical Systems Eagan.
The improvements to the P-3C give it the ability to execute its Over The Horizon-Targeting mission more effectively and increase its survivability in a hostile environment while retaining the ability to conduct other missions. "Through its airborne control of the UAV platform and sensors, the P-3 AIP will be able to greatly expand its support to carrier strike groups and ground forces," said Capt. Steve Eastburg, NAVAIR's Maritime Surveillance Aircraft (PMA-290) Program Manager. "This capability will also improve platform survivability, decrease the targeting timeline, improve situational awareness and post-strike battle damage assessment, and provide a communication relay role for battle group assets."
The demonstration began when the P-3C AIP aircraft took off from Patuxent River and launched Fire Scout from Webster Field using TCS. The AIP aircraft controlled the air vehicle and sensor payload via the TCS and vectored the Fire Scout to a simulated target, a U.S. Coast Guard vessel, on the St. Mary's River. The Fire Scout fed streaming electro-optical video via TCDL to the P-3C during the demonstration. The P-3C then relayed the motion video from the Fire Scout, along with motion video gathered from the P-3C's onboard electro-optical sensor, to a ground station at Webster Field. This relay of Fire Scout sensor data to a ground station demonstrated the network centric concept of making Fire Scout sensor data available (by rebroadcast) to a ground station that is not in direct communications link with the Fire Scout.
The demonstration concluded when the AIP aircraft successfully recovered and landed the Fire Scout at Webster Field. It was a proof-of-concept and risk mitigation exercise for the adjunct UAV command and control requirement associated with the next generation maritime surveillance aircraft, the Multimission Maritime Aircraft. PMA-290 and NAVAIR's Unmanned Aerial Vehicles Program Office (PMA-263) jointly sponsored the technical demonstration. The two program offices have been working as a single P-3C AIP-Fire Scout Demonstration Team since October 2002 to demonstrate the successful integration of TCS and TCDL aboard the P-3C AIP aircraft to enable the control of Fire Scout and its sensor capabilities. "As the centerpiece of the Navy's UAV architecture, the Tactical Control System was demonstrated at its best today, successfully providing the highest level of UAV control, from an in-flight aircraft," said Capt. Dennis Sorensen, program manager for NAVAIR's Unmanned Aerial Vehicles (PMA-263). "Today's event paves the way for future system interfaces and connectivity that are vital to 21st century operational effectiveness."
__________________________
The article above was forwarded by Jon Dresel on 3/11/04. Jon adds the following:
Am now working on demonstrating a small expendable sono-launched UAV with a small EO/IR sensor.
By the way, the P-3 and follow-on Multi-mission Maritime Acft (MMA) primary mission has again returned to ASW, vice anti-surface warfare.
JD
_______________________________
Lockheed Martin Delivers 64th AIP P-3C Aircraft


(Source: Lockheed Martin; issued March 24, 2005)


EAGAN, Minn. --- Lockheed Martin has delivered the 64th P-3C aircraft
modified under the Anti-Surface Warfare Improvement Program (AIP) to the
U.S. Navy. Lockheed Martin will update a total of five P-3C aircraft in
2005.

The AIP upgrades draw on the latest commercial-off-the-shelf and
non-developmental technology to provide the next generation of mission
capability for the U.S. Navy P-3C. Lockheed Martin has been the prime
contractor and systems integrator since 1994 for the aircraft's
avionics, including non-acoustic sensors, communications, survivability
and displays and controls.

New workstations, satellite communication capabilities, and enhanced
radar, optical and infrared (IR) sensors significantly increase the
aircraft's surveillance role. The capabilities provided have enabled the
aircraft to be used extensively in all major U.S. combined forces
operations, including those in Iraq, Afghanistan, Kosovo, Bosnia, and
others associated with the global war on terrorism.

"We are proud to continue providing these critical updates to the Navy,"

said Richard F. Ambrose, president of Lockheed Martin Maritime Systems &
Sensors' Tactical Systems line of business. "The P-3 aircraft are an
integral part of our nation's defense systems, and our upgrades provide
enhanced capabilities that expand their role in both humanitarian and
military operations."

The P-3 is the primary maritime surveillance aircraft operated by the
Navy and 15 international allies. Its roles include anti-submarine
warfare; anti-surface warfare; command, control communications,
computers and intelligence surveillance and reconnaissance; search and
rescue; drug interdiction; and exclusive economic zone protection.

Headquartered in Bethesda, MD, Lockheed Martin employs about 130,000
people worldwide and is principally engaged in the research, design,
development, manufacture and integration of advanced technology systems,
products and services.
_______________________________________
Current P-3 configurations
Here's an April 25 2003 email from Jon Dresel that provides a good summary:
Since getting back in the P-3 business at NAVAIR, hard to believe the changes that have occurred regarding the missions and sensors. About half of all squadron aircraft are now configured as P-3C Anti-Surface Warfare Improvement Program (AIP) aircraft that is the follow-on to the P-3C Update III. The ASW mission is being challenged by the Intelligence, Surveillance, and Reconnaissance (ISR) mission. Not only is the P-3 used for blue water and littoral missions, but now over land as well, if the threat level allows.

AIP sensors include:

- ASX-4 Advanced Imaging Multis-pectral Sensor (AIMS) that includes an Electro-Optical and IR imaging capability--used extensively in Afghanistan and Iraq
- APS-137 Inverse Synthetic Aperture Radar (ISAR)/Synthetic Aperture Radar(SAR)--radar contact displayed as an image for afloat and stationery land targets (sure beats the old APS-80 blotches)
- ALR-66B Automated SS-3 ESM suite called Specific Emitter Identification (SEI)--remember what a warm and fuzzy feeling we got from the crack SSp3 expertise with the ALD-2B
- Color High Resolution Displays--like watching colored TV (nothing like the old ASA-16)
- Over-the-Horizon Airborne Sensor Integration System (OASIS)--entirely new sitcom communications system.
- ALE-47 Countermeasures Dispensing System--flares to thwart Air-to-Surface missiles
- AAR-47 Missile Warning System
- Explosive Suppressant Foam around wing tanks
- Standoff Land Attack Missile-Enhanced Response (SLAM-ER) replacing the Harpoon and Maverick missiles--can update the target data after missile is launched

Jon
Jon also provides the link to a good web site for additional info:
http://www.fas.org/man/dod-101/sys/ac/p-3.htm
U.S. Spy Planes Monitoring Guerrillas
Associated Press
October 13, 2003
MANILA, Philippines - The U.S. military has deployed Orion P3 surveillance planes to scour Philippine jungles for al-Qaida linked guerrillas who pose a threat to American counterterrorism trainers, the Philippine air force said Monday.
Deployment of the long-range spy planes, at least two of which are stationed at a central Philippine air base, started two weeks ago with regular surveillance flights over the southern island of Mindanao as part of a stronger security shield for U.S. forces there, air force spokesman Maj. Restituto Padilla said.
The Orions are manned by U.S. Navy personnel and will remain in the country indefinitely, Padilla told The Associated Press. They were able to deploy only recently, after American military operations in Iraq and Afghanistan eased, he said.
The U.S. Embassy, closed for a holiday Monday, was not immediately available for comment.
"They're providing a security coverage for the American forces. They provide surveillance and intelligence data about pirates and the Abu Sayyaf groups operating in areas with known terrorist presence," Padilla said.
The al-Qaida-linked Abu Sayyaf has gained international notoriety for kidnapping foreigners and beheading some captives. Considered by Washington as a terrorist group, it has been the object of on-and-off U.S.-backed military assaults in Mindanao.
More than 1,000 American soldiers last year trained and armed Filipino troops battling Abu Sayyaf guerrillas on Basilan, crippling and driving the rebels away from the southern island in a period during which Orion P3 planes were deployed in Mindanao for the first time.
Smaller U.S. counterterrorism training, involving about 300 Americans at any time, has continued throughout the year in the southern port city of Zamboanga, headquarters of the Philippine military's Southern Command.
Padilla said the U.S. planes were not being used to assist Philippine military operations against the Abu Sayyaf and other insurgents, but it was not impossible for Filipino officials to request surveillance data to bolster their counterterrorist strikes.
Earlier this year, the Philippines asked the U.S. military to use the Orions for surveillance over Mindanao to help Filipino troops in a massive hunt for Abu Sayyaf chieftain Khaddafy Janjalani, military sources have told AP.
The Philippines also sought U.S. surveillance flights over Mindanao in recent months to help search for an Indonesian terror fugitive, Fathur Roman Al-Ghozi, who was killed in a shootout Sunday.
The United States has been working closely with Manila on modernizing the 113,000-strong Philippine military, whose air force consists of about 30 Vietnam War-era Huey helicopters and other aging aircraft.
Many civil groups are critical of Washington's active counterterrorism role in the former U.S. colony.
WHERE ARE OUR OLD P-3S NOW?
(as of 27 Oct 2005)
Source: http://home.planet.nl/~p3orion
152147 – Stored at Davis Monthan AFB, Tucson, AZ
152148 – Stored at Davis Monthan AFB (fuselage only)
152150 – VX-20 test bed
152158 – Loc unknown/non-flying special purpose only
152159 – (Former ZE-6) Destroyed in Nevada crash 3 Aug, 1970.
152166 – SCRAPPED at NAS Whidbey Island
152167 – (Former ZE-6) Stored at Davis Monthan AFB (selected for Brazil) *****
152168 – (Former ZE-6) Stored at Davis Monthan AFB (selected for Brazil) *****
See more photos of and a great story about
ZE-6 by clicking here.
152170 – Owned by ICE; Unit AMO; "Slick"
(ICE = U.S. Immigration and Customs Enforcement; AMO = Office of Air & Marine Ops); "Slick" = Customs chase plane - no radome.)
152176 – Stored at Davis Monthan AFB
152178 – SCRAPPED (cut up for spare parts)
152179 – Stored at Davis Monthan AFB
152187 – Stored at Davis Monthan AFB (selected for Brazil) *****
******* Then there's this update from page 16 of VPI's MPA Magazine Fall 2007 edition, which may be viewed at the link following the excerpted paragraph below.
"Brazil
EADS/CASA in Spain is currently working on the upgrade of the first two P-3AM Orions for the Brazilian Air Force. These aircraft are ex USN P-3A Orions, which were re-activated from desert storage at AMARC Davis Monthan by Aero Union Corporation. AUC crews flew these aircraft from the USA to Spain. Brazil's first Orion departed AMARC on 20 December 2005, after having been in storage for almost 16 years. The aircraft will be completely modernized including EADS/ CASA Fully Integrated Tactical System (FITS), a BAe autopilot and engine upgrades to T56-A-14. The Brazilian P-3 program involves a total of twelve aircraft."
http://www.vpinternational.ca/MPA_Magazine_Fall07.pdf
NOTES ABOUT VP-17 AIRCRAFT DESIGNATED ZE-6.
Aug 3 1970: ZE-06, Buno 152159, and all hands aboard lost in crash over Nevada (see story on Bulletin Board page).
18 May 1972: ZE-6, Buno 152167, flown from Cubi Pt to Naha to rejoin the squadron after a rare six-week patch procedure to repair a corrosion crack in the main spar of the left wing. The spar of a P-3 wing is basically a big aluminum I-beam which is attached on a dihedral to a similar horizontal I-beam that runs straight through the fuselage. The attachment is a large aluminum plate bolted across the abutment of the horizontal and dihedral sections, essentially a splice that holds the wing on. On ZE-6, a corrosion crack developed in the lower half of this splice on the left wing. The fix was to cut the splice in half horizontally, manufacture a new lower half, bolt that in place and then add a smaller splice across the two pieces of the main splice. Thus, the wing was now connected to the aircraft by a splice that was considerably smaller than the original. Having watched these pieces get bolted in place in Cubi before test flying ZE-06 to ensure the left wing would actually stay on and then flying it back to Naha, I was especially relieved when the squadron finally got rid of 152167 in the spring of '73 and Buno 152168 took its place as ZE-6. However, 152168 was not new to the squadron. It had flown with us for some time as ZE something else (ZE-4 perhaps?) before being repainted and reborn as ZE-6. My log book shows that I flew both 167 and 168 in Feb 1972, when I joined the squadron in Naha, and last flew 167 in March 1973 shortly before we deployed to Cubi. Ger
13 May 1975: ZE-6, Buno 152168, hit by ground fire while participating in the Mayaguez operation. Follow the link next to the above photo to read this story.
About the "Boneyard" at Davis Monthan
<![endif]--><![if !vml]>
<![endif]>